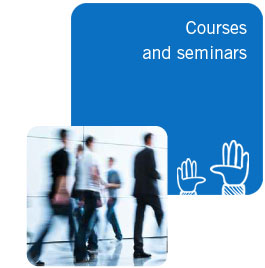 The policies of the European Union affect politicians, civil servants, workers and managers
of private companies
and non-profit organisations, women, students, socially disadvantaged groups.
In short, all citizens of the countries
of the European Union.
Knowing and understanding the European Union means being able to benefit from the opportunities
which Europe
offers States, local entities, small and medium companies and associations of citizens.
It means being aware of the rights that each European citizen has.
Futura Europa organizes and develops
training sessions on the programmes and funding

opportunities
of the European Union
for political and administrative personal of local authorities,
private entities, schools,
associations and non-profit organisations.
The courses, with a maximum provide a
targeted training
on the
funding

opportunities
given by European
programmes and on the
possibilities for accessing
the financial

instruments of the European Union.
The European Union has numerous funding programmes that aim to involve public authorities,
private companies,
associations and individual citizens in the process of European integration.
Futura Europa provides consultancy services to public authorities e private non-profit organisations that
wish to obtain European funding. We assist our clients in every phase of the project, from the development
of the funding request and the identification of international partners to the management, supervision, evaluation
and communication of funded projects.

Taking part in a European Union programme implies:
Financial advantage: funding is given as a grant in support of one's own projects and activities.
Innovation: regarding the policies and organisation of the entity through the implementation of activities which
are coherent with the relevant European policies.
Internationalisation: the cooperation with European partners gives a significant added value to the project and
to the territories involved in increasing visibility on national as well as international level.
We support our clients in
identifying European funding programmes
which are of interest
to them and

in understanding the procedures to be followed for obtaining them.
We support our clients
in the development and organisation of the international partnerships

needed
to participate in European funding programmes.
We support our clients
in the management, accounting, reporting and communication

of approved
and financed projects.

We implement
courses and seminars
on the European Union and its funding programmes
for the staff of public
entities, non-profit private organisations, schools as well as small
and medium enterprises.
Our
newsletter
Futura Europa News
gives regular,
complete and up-to-date information on programmes, funding
and deadlines of European Calls
for Proposals in a broad range of fields.
We develop high quality
web sites and communication plans
to assist our clients in presenting
their activities
and the results of the European projects to the national and international public.